Holiday Specials for CFI Associate Members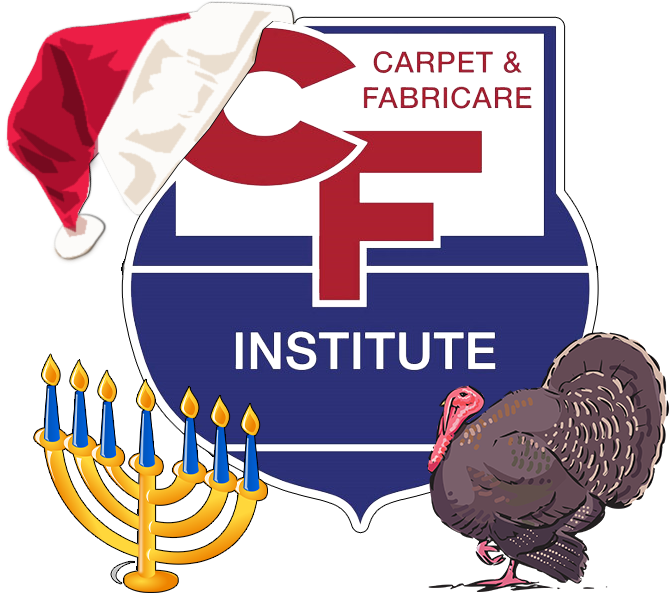 Drive Carpet Cleaners' Success This Holiday Season with Our SEO and Marketing Services for Dealers!
Show up ahead of your competitors in the search results!
Are you a supplier or dealer catering to the needs of carpet cleaners? Don't miss out on the tremendous opportunities the holiday season brings! Our specialized SEO and marketing services are here to help you connect with carpet cleaning businesses and boost your sales during this festive time.
Why Choose Our SEO and Marketing Services?
🚀 Amplify Your Online Presence: Stand out in the digital landscape as the go-to supplier for carpet cleaning equipment and supplies. We'll optimize your online visibility so that carpet cleaners find YOU first.
💡 Tailored Strategies for Dealers: We understand the unique challenges and goals of dealers in this industry. Our team will craft a personalized marketing plan that resonates with your target audience – carpet cleaners.
📈 Increase Sales: The holiday season is when carpet cleaners stock up on supplies and equipment for the busy months ahead. Make sure your offerings are front and center when they're making purchasing decisions.
📱 Mobile Optimization: Ensure that your website is mobile-friendly, as carpet cleaners often research and order supplies on the go.
📣 Engage Your Audience: Keep your audience engaged through strategic social media campaigns, email marketing, and promotions tailored to their holiday needs.
📊 Track Your Success: Detailed analytics and reporting will provide insights into the impact of our services, allowing you to make data-driven decisions and continually refine your approach.
Holiday-Focused Strategies for Dealers:
🎄 Festive Promotions: Offer exclusive holiday discounts and bundle deals on cleaning equipment and supplies.
❄️ Gift Ideas: Showcase your products as ideal gifts for carpet cleaning professionals, encouraging more purchases.
🎁 Year-End Inventory Clearance: Clear out old stock with limited-time, year-end specials to maximize sales.
📅 Holiday Calendar: Plan your marketing campaigns around key holiday dates to increase visibility and sales.
No Need to Wait for Black Friday
Don't let this holiday season slip by without leveraging its potential. Invest in our SEO and marketing services today to ensure that your products and services are top-of-mind for carpet cleaners. Contact us now to discuss how we can tailor our services to meet your specific goals and drive success this holiday season.
Together, let's make this season unforgettable for your business and your customers.
$1000 a Month for all CFI Associate Members
*Originally $1500
But what does this include?
First Month
Full onsite optimization sweep
Internal link review
Site speed review
Meta and title tags
Keyword research
Newsletter sign up optimization/setup
Branding and conversion review
Google Business Profile optimization/setup
And more
Months 2-6
At least two new keyword targeted content items every week
Monthly newsletter send out and aquisition optimization
Monthly backlinking campaign with garunteed local and national backlinks
Progress reporting and Analytics
Multiple Google Business Profile weekly update
Any new images, video, or content you have will be added to the site and profile at no extra cost.
Looking for more?
For twice the price, get 3 times the work!