The internet is a vast, confusing place, and it's difficult to know where to start when you're trying to learn something new. But there are some terms that are so common on the web, they're practically unavoidable.
Local Citations
If you're a small business owner or someone who runs a local business, citations are an important way to show Google that your business is active in the area.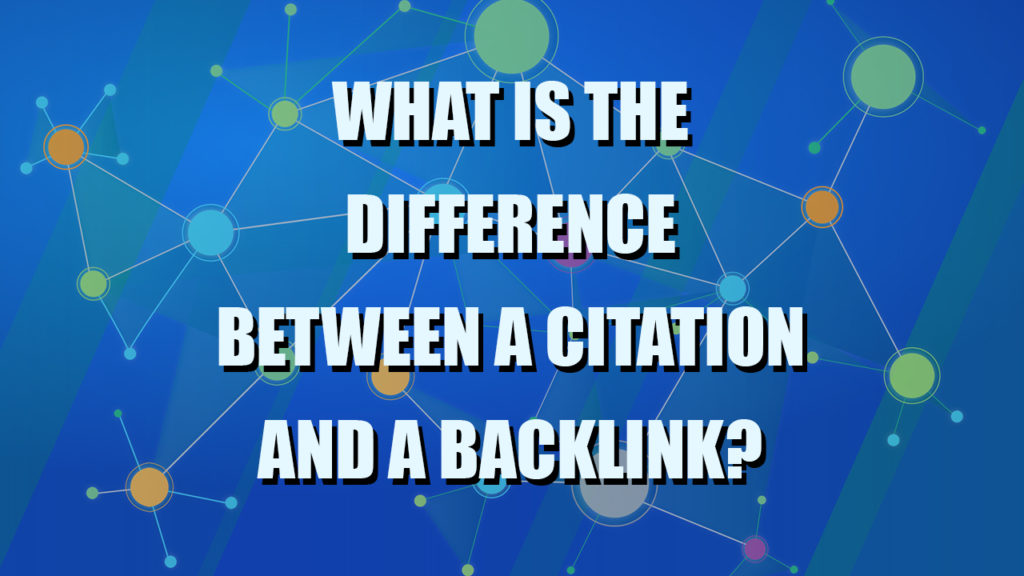 Citations are references to your business that appear on directories like Yelp and Foursquare, among others.
What Is a Citation?
Citations are an important part of local SEO. They're a reference to your business in an online directory, which helps you get noticed on the web and build backlinks. Citations can help boost your rankings on local search engines like Google Maps or Bing Local, which is especially useful if you're running an ecommerce store or looking to attract customers in new markets.
As mentioned before, citations are simply references to your business that other sites make by listing it as a resource within their own content.
What Are Backlinks?
A backlink is a link from one website to another. Backlinks play an important role in SEO, as they are often a sign of credibility and authority. They also help you get more traffic, since they tell Google that many other websites think your content is worth reading. That's why it's so important to get backlinks!
A citation is similar to a backlink in that it tells search engines how authoritative your site is.
The difference between citations and backlinks aren't always clear.
Both citations and backlinks can help your website appear higher in the search results, but they do so in different ways. A citation is a reference to your website or business listing (like an address, phone number or review) on another site.
The Lines May Blur, But Both Citations and Backlinks are Important for Your Local Ranking
The difference between citations and backlinks is that the former is a listing of your business on other websites, while the latter is a way for those sites to link back to your website. Backlinks are important for SEO because they help search engines determine how relevant their content is compared to other webpages. Citations are also an important part of building credibility online because businesses with them tend to rank higher than those without citations.