When you're considering search engine optimization (SEO), it's easy to get caught up in the technical side of things. There are a lot of ways to get your website or business higher in the rankings, but that doesn't help if you don't get any traffic. Reviews are one way that businesses can increase their reach and improve their customer base.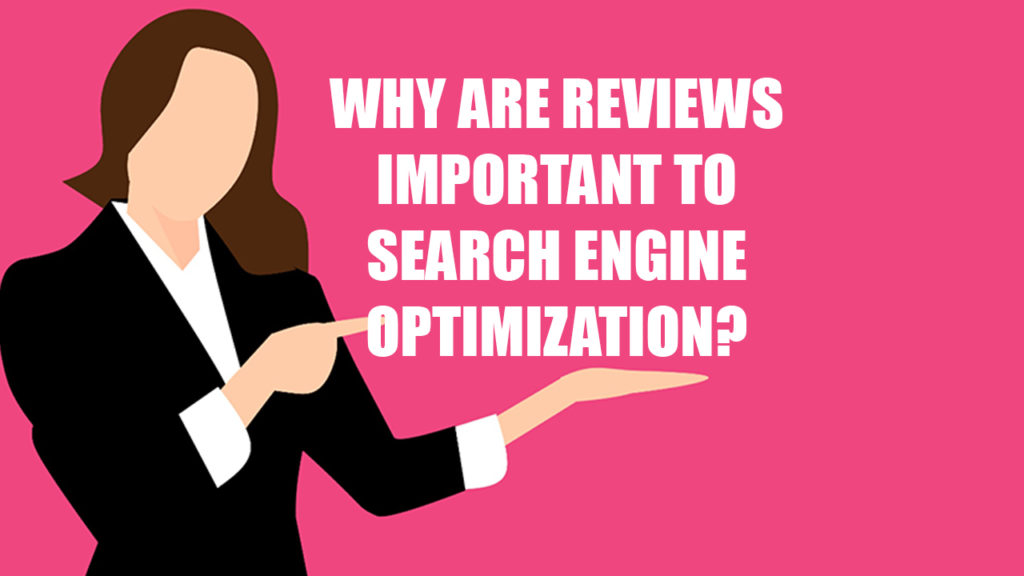 Fresh reviews are looked at more favorably by search engines.
Every online marketer knows that reviews are vital for success. They can help your business grow, attract new customers and build trust with existing ones.
But there's one thing you might not know about reviews: fresh reviews are looked at more positively than older ones. This means that when you get a new review, there's an opportunity to jump ahead of the competition. Fresh reviews are also more likely to be read by search engines.
Here's what happens when you get a fresh review:
It's more likely that it's shared on social media platforms like Facebook and Twitter. A recent study shows that this increases the number of people who see your business listing by 9 times!
A high-quality review has more influence on local search rankings than any other factor (including keyword usage).
Fresh reviews tend to have higher ratings than older ones. Search engine algorithms look favorably upon these types of reviews.
Reviews help you to improve your service and stay competitive.
Reviews are the best way for potential customers to see how your business performs and whether you have what they're looking for. They also help you to stay competitive. According to a recent study conducted by BrightLocal, 84% of consumers read online reviews before purchasing. If your business is not getting any reviews or if its ratings are low, then it could suffer from being less visible on search engines.
It's important to note that having good reviews does not mean just relying on other people's opinions about your product or service. It means providing excellent service so that everyone leaves feeling happy with their experience. Positive reviews make the difference in helping potential customers decide if they should work with your company.
Reviews can multiply your reach on social media.
When you use reviews to drive traffic, it's important to remember that your target audience might not be the same as your customers. If you run a restaurant and want to reach new customers on social media, then reviews are great because they're so visual.
But if you run a plumber's business and want to get new clients through word of mouth (or maybe even via search), then reviews can still be useful. Just make sure that they're positive—a bad review can negatively affect your SEO in surprising ways!
User-generated content is unique and taken into consideration by search engines.
We all know that user-generated content (UGC) is unique, but did you know that search engines take it into consideration? Search engine algorithms are based on the premise that UGC is more useful than brand-generated content. You have a better chance at ranking if your prospective customers are talking about your business online.
People also seem to feel more confident about sharing UGC than they do brand-generated content. While this may seem counterintuitive at first glance, think about it this way. When someone talks about an experience they had with a company online and receives positive feedback from friends, family members or co-workers who saw the post, they're likely to share it with others. More people seeing the review will lead to more people coming through your door!
Reviews encourage higher click-through rates when people are searching.
When you're searching the web and come across a review of your favorite product, who do you choose? The one with zero reviews or the one with hundreds? Review sites like Google Business and Yelp are now ranking higher than traditional search engines. That's because people are more likely to click on links that have been ranked highly in search results. People are also more likely to click on links that have a high number of reviews as this helps establish trust.
Reviews can help build up your business's reputation by showing potential customers what others think about your business. They'll keep coming back again and again because they know they're getting quality products/services every time they visit!
Businesses that have more good reviews do better in search results and as a result, get more business.
If you have more reviews, then more people are talking about your business. The higher the number of reviews, the more it shows up in search results. This will also help build credibility for your brand and increase trust with customers. When people see that other people have already done business with you and liked it, they're more likely to choose your business over someone else's.
A Good Review Strategy is Key to Effective SEO
Reviews are an important part of your search engine optimization strategy, but they also help you to attract customers. When people are looking online, they like to see positive reviews that can tell them more about the businesses in their area. Taking advantage of this opportunity is a great way for you to stand out from other businesses.